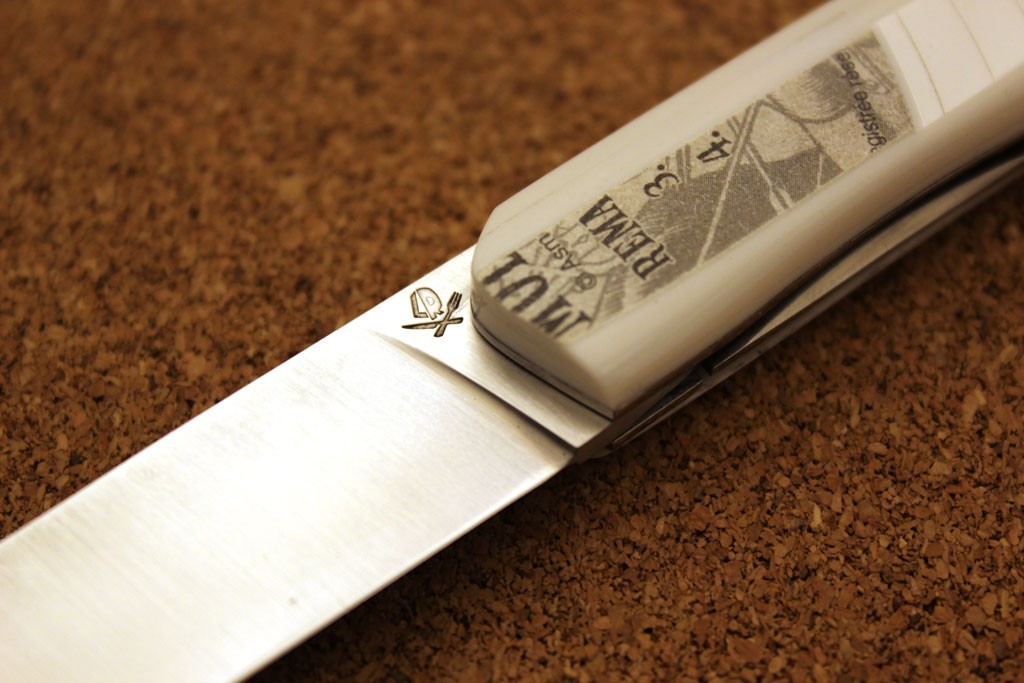 More Rock N'Roll – White
Because having a piece of music in the pocket is more exciting than something from a dead animal.
These scales were crafted out of a pile of vinyl records glued together. You can see the microgrooves on the surface, as well as the record's label. This sticker will fade and go away over time in a purposely destroy kind of way.
The back spacer is cut from a broken vintage guitar handle.