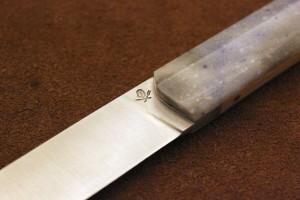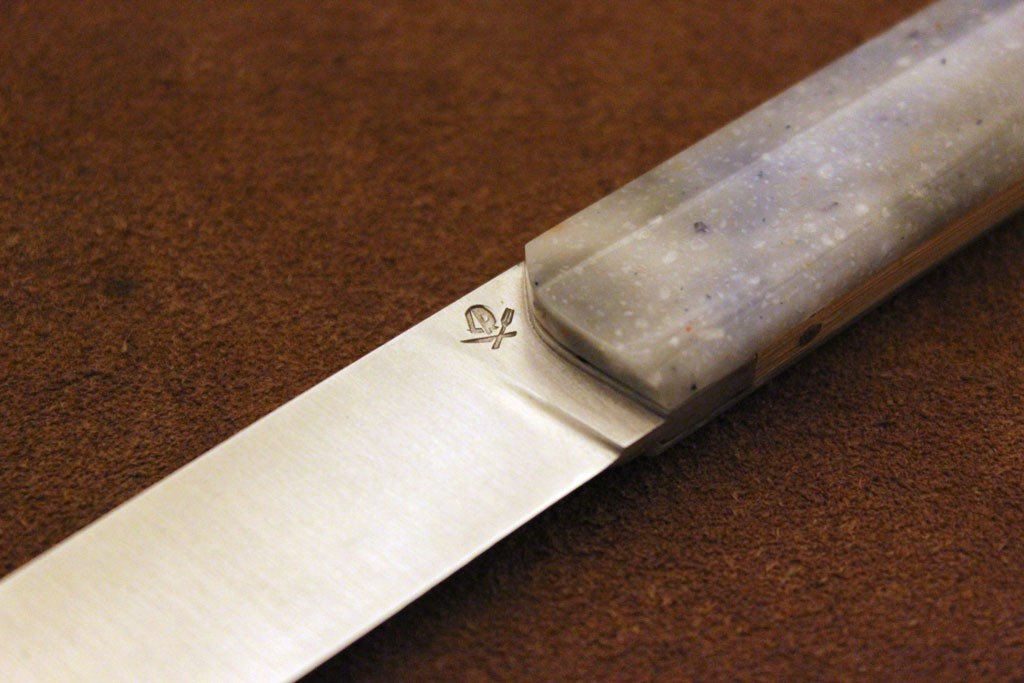 Juniper and Bamboo
The third mounting system I developed. The rivets are placed upside and downside. The result is very pure when displayed on the flank. The inspiration comes mostly from contemporary furniture design.
The handle is made of solid acrylic stone, with a bamboo inlay.
We're more makers than sellers and our stock is scarce. If the product you're ordering has yet to be made, please allow us 2-3 weeks before completion.
If you're a professional, please ask us for your terms
here