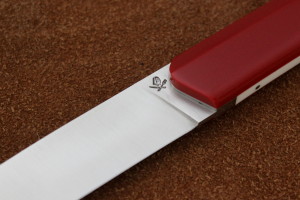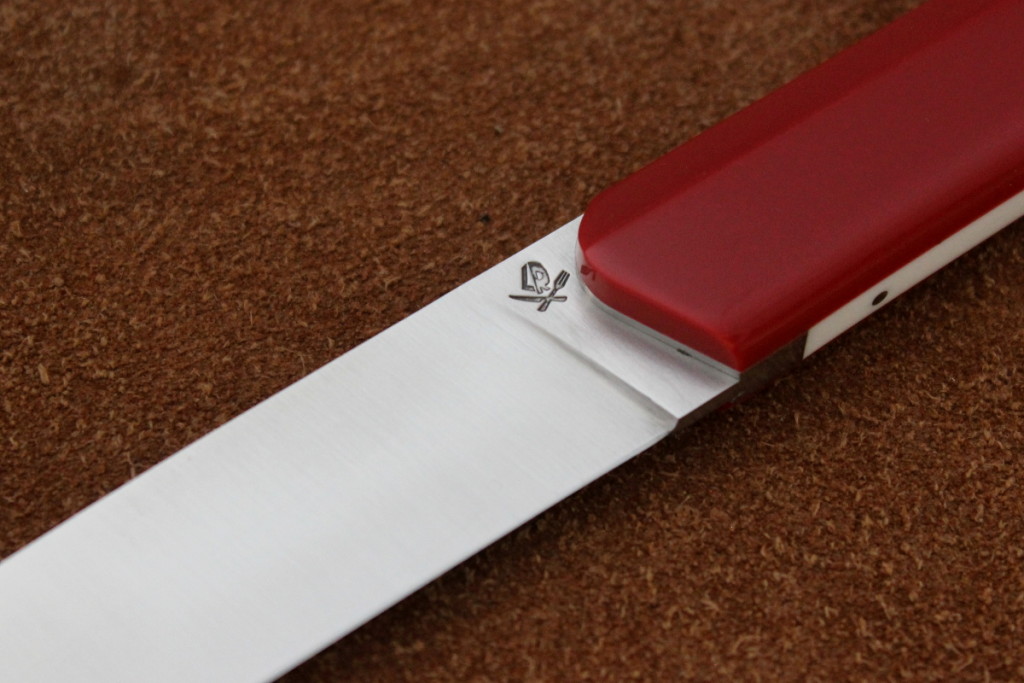 Royal Red
The third mounting system I developed. The rivets are placed upside and downside. The result is very pure when displayed on the flank. Because a carmine tone could just heighten your appetite.
The handle is made of solid acrylic stone, with a white corian inlay.
We're more makers than sellers and our stock is scarce. If the product you're ordering has yet to be made, please allow us 2-3 weeks before completion.
If you're a professional, please ask us for your terms
here