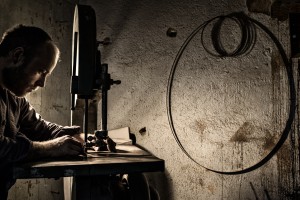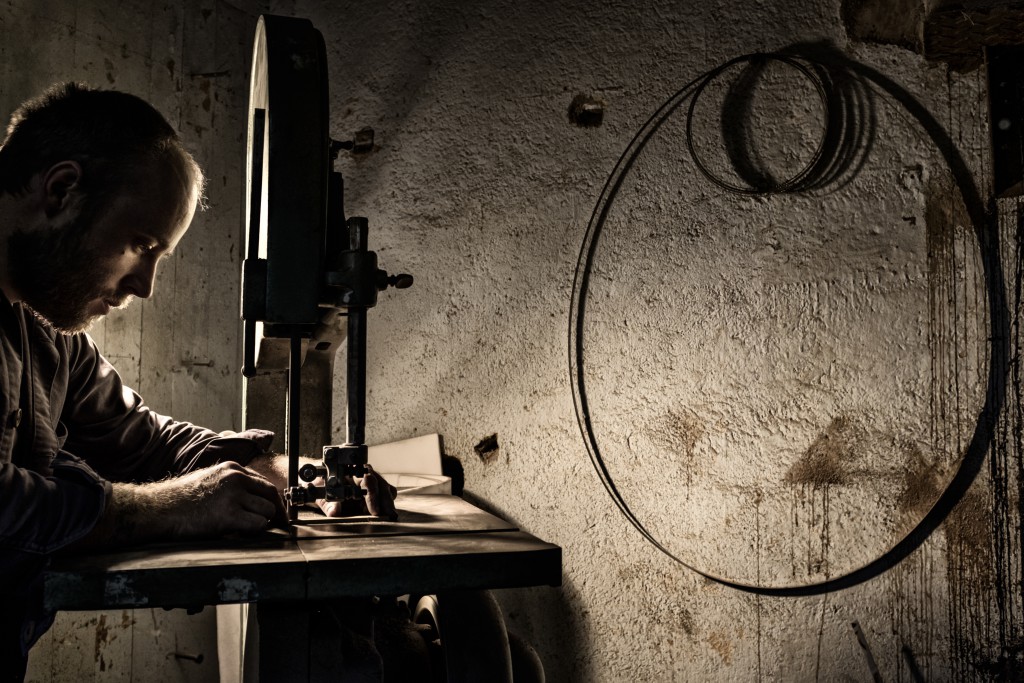 About
Back in 2014, in Thiers, with over sixteen years of experience in my hands, I created my manufacture of high-end cutlery with a desire to invent an aesthetic steeped in the culture of my generation, fueled with punk rock music and comic books.
I dropped without regret precious materials with colonial resonances (ivory, exotic woods) that still dominate cutlery nowadays to go towards synthetic or recycled materials such as concrete, vinyl records, comic books or Scottish tartan.
The chefs, winemakers, artisans and designers who were able to dust off their crafts and shake up the codes inspire me, they encourage me to experiment with new forms and unexpected materials, so that my knives become fully involved in a singular experience of the table.