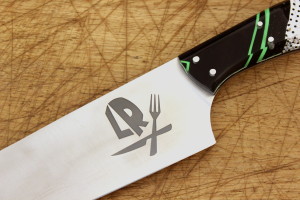 Luchador
Contains real pieces of pop culture. I went personally to the arena in Puebla and I've loved this show in every way! It then only took a Mexican Chef friend to ask me to make a knife connected to his culture for this version to take shape.
Colors and patterns may vary.
We're more makers than sellers and our stock is scarce. If the product you're ordering has yet to be made, please allow us 2-3 weeks before completion.
If you're a professional, please ask us for your terms
here