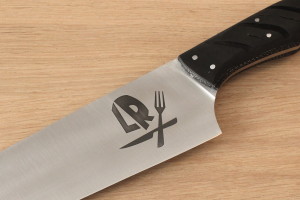 Tyre
This knife is not the most traditional in the world but probably the coolest. And it does the job. Designed for the professionals, tested and validated by them. It has a light-saber-like edge and will always be where you need it to be. And when the moment come of cleaning it, just drop it into the dishwasher.
On top of that, it comes wrapped into a sick Bragard apron.
We're more makers than sellers and our stock is scarce. If the product you're ordering has yet to be made, please allow us 2-3 weeks before completion.
If you're a professional, please ask us for your terms
here