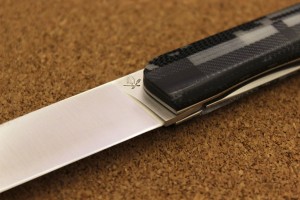 Ska
Why always use a plain fabric for micarta? Through the grinding process, the regular Scottish pattern changes into something random, to evoke the symbol without being too literal.
Made out of genuine "Kairn" Tartan. Back spacer made of bamboo.
We're more makers than sellers and our stock is scarce. If the product you're ordering has yet to be made, please allow us 2-3 weeks before completion.
If you're a professional, please ask us for your terms
here