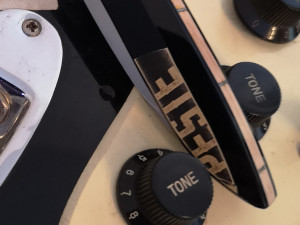 Tagada !
The guys from the French punk band Tagada Jones sent us a pile of vinyl records and two guitar handles. Here's the result.
Limited edition, only for the fans.
We're more makers than sellers and our stock is scarce. If the product you're ordering has yet to be made, please allow us 2-3 weeks before completion.
If you're a professional, please ask us for your terms
here